Mohammed was first held in prison for eight months, where his court case was constantly scheduled and delayed. Each time Mohammed returned home, it was extremely difficult for him to reintegrate to regular life. He was very aggressive with his family and struggled to interact with them. Mohammed moved out of his house for several periods of time to work, which was even more isolating and damaging to his psychological health. The last time he was arrested, Mohammed was beaten so brutally that he went into a coma.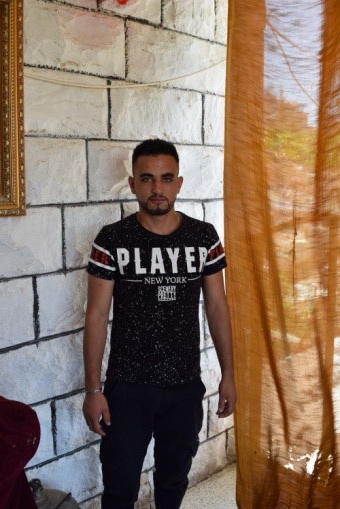 Four months later, Mohammed was released from prison and at that point, he says "I was aggressive, always angry, always spending time outside the house. I could not retain my normal life which I used to live before that traumatic experience." Before being introduced to the YMCA Rehabilitation Program, specialists from another organization were working with him. Yet, he was not getting the psychological help he needed. However, after the intervention through the YMCA, he received support at two levels: psychological and vocational. Mohammed says: "I was often late, or tended to cancel scheduled sessions, but they were very understanding. Sometimes I couldn't get to Nablus, and so my counselor would come to my house instead." It was through this intervention that he learned to become less aggressive with his family and managed to work through his psychological issues.
Mohammed underwent a vocational assessment upon which he was advised to go into the cell phone maintenance field. His counselor helped him find a suitable vocational training course matching his preference and his abilities, which he is still in. He described that this vocational assessment "helped me find the field I prefer and start this course." Mohammed said that he really advises youth with similar experience to contact the YMCA Rehabilitation Program.